I recently acquired a set of OEM chrome wheels for my 1993 3000GT VR4, which will put my car very nearly 100% stock (except reupholstered leather seats, tinted windows, and floor mats).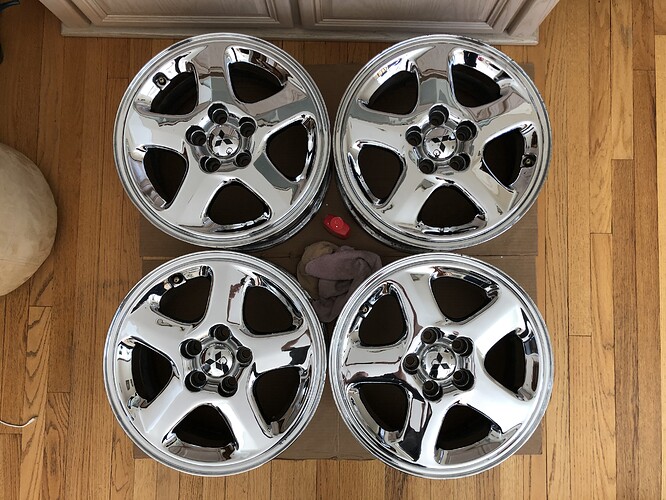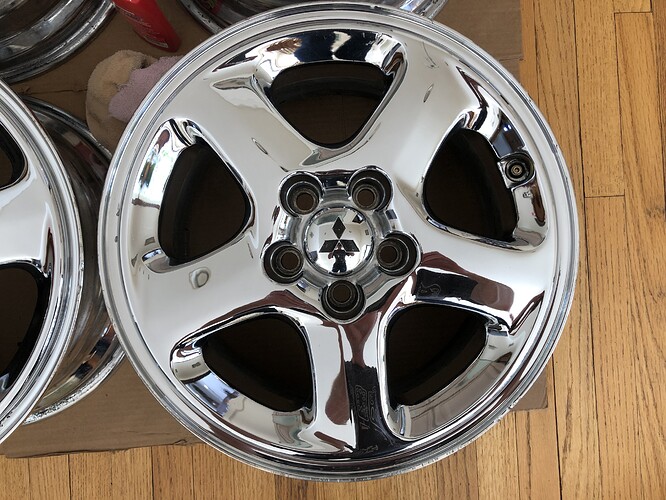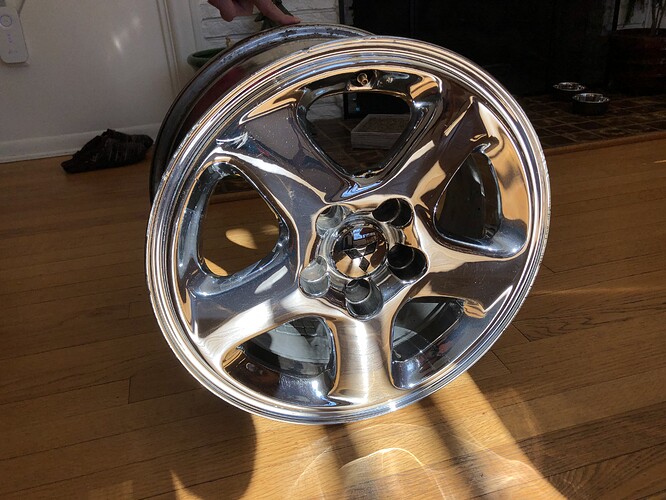 They're far from perfect, but the best set I've seen for sale so far. There's curb rash on the lip, a scrape on the spoke of one wheel, some not-so-light scratches, widespread light swirl scratches from years cleaning without the best techniques, and just a couple small spots of chrome finish flaked off.
But in natural sunlight, viewed from a few feet away, they look very good! Can't wait to get them on my car this spring/summer.
A previous owner painted the logos on the center caps. I initially thought I would try removing the paint to return the center caps to original, but I think I'll keep them this way now.