Hello guys, has any of you who had the stereo with bar graph, eventually going dead just like it happens to the AC control display? In that case, anyone where able to fix it? Or has a copy of the stereo diagram (inside) I know it might be difficult, but it worth to ask.
I bought one from ebay, it came from us, adapted on my 1995, changing the sockets and removing the amplifier under the passenger seat. It worked pretty well for two weeks, yesterday, when started the car, the display just don't lit up no more.
I'm opening and trying to spot any leaking capacitor, but there are just so many that would take several hours to replace all of it.
After installing, ok…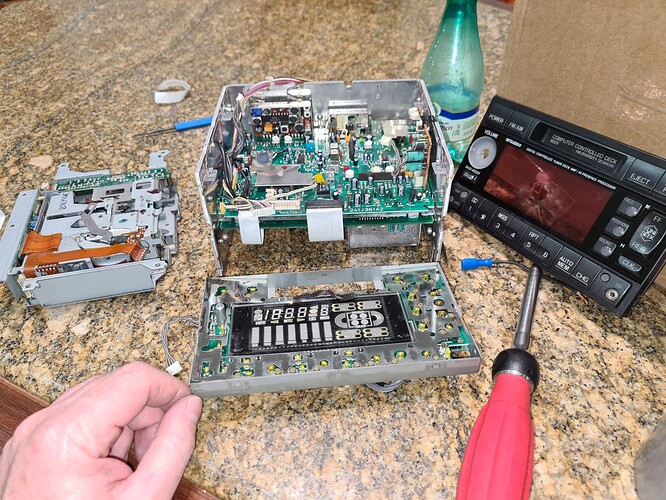 Now, once the color display died, trying to repair it.
Thanks in advance for any tip!