Hi All,
Does anybody know the gauge of wiring for the fuel pump, specifically from the plug to the top of the sending unit?
Mine has been cut up by the previous owner and had thinner wiring spliced in for a cutoff switch, so i'd like to put it back to normal.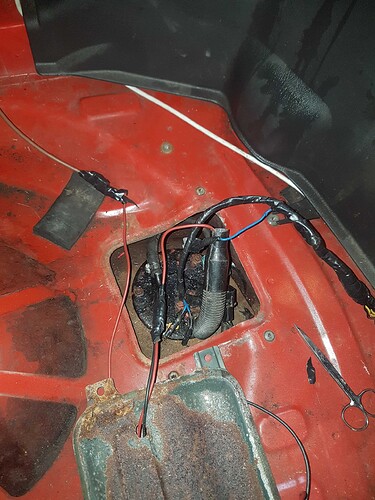 Ideally i'd like to replace the sender but they're more expensive than I was expecting, even for rusty ones.
Can't seem to find this information anywhere.
Thanks.