Hello all my name is Angus
I have a 1990 GTO
I have been experiencing a weird fault with my Aircon unit.
The original unit screen didn't work. However, you could still control the AC with the buttons.
I have recently replaced the Aircon screen/ control unit.
Since then whenever I started the engine, the screen would go crazy (as per photos). Recently though, it's been doing it with just the key in ignition (turned on to "electric mode") - the only difference being that I've disconnected the radio.
I have been told it could be an earthing issue…
Link to video of Aircon unit going crazy:
https://drive.google.com/file/d/17PxgF3qIyK2Gv_4rezJ_CsHI1tkAAJIr/view?usp=drivesdk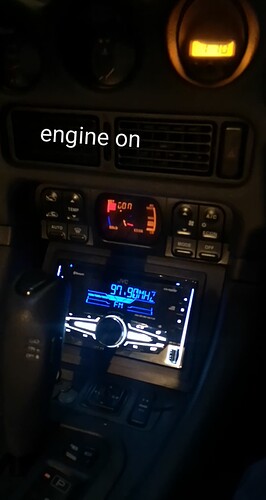 Some other unusual things:
Battery drains quickly (I have replaced the battery with a new one and everything seems okay so far)
Aircon turns on with ignition