Just in today.
The power steering pump for these cars was obsolete a few years ago. In some counties, I belive there are aftermarket ones for a small fortune.
I have just managed to get hold of some of the original pumps and once again, I am looking after the forum members.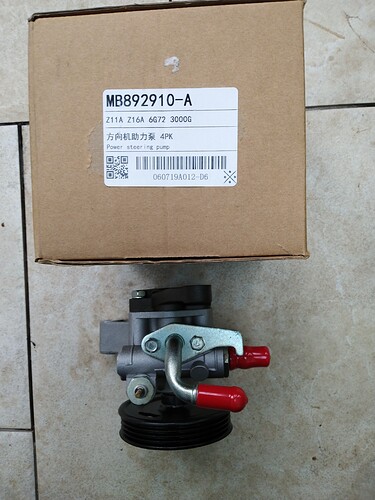 The Mitsubishi price for these pumps is about the same as the crown jewels but I got them for a good price so I am not going to screw you for them.
PLEASE NOTE! This is the multi ribbed version and not the older V belt type.
There is a limited number on a first come first served. I have already reserved some for those of you that have already asked for them so don't worry.
The price is just £95 inc shipping to UK mainland.
Post will be at cost to all other destinations.
Please contact me by private message or whatsapp +44 7846976691 if you are interested.