How many of you have not been servicing your car properly? Now be honest. If you have that annoying tapping noise coming from the top of your engine, the answer is you. The tapping noise is most likely caused by blocked oil ways in the hydraulic lifters and that problem is caused by dirty oil in the engine. In a future video, I will be covering the cleaning and or replacement of the lifters but you will be needing a special tool to carry out the job. I have a small number of the tools and the cheapest price on planet Earth for members of the forum. The price is so cheap that after you have used it for yourself, you will be able to sell it on ebay for more than you paid for it.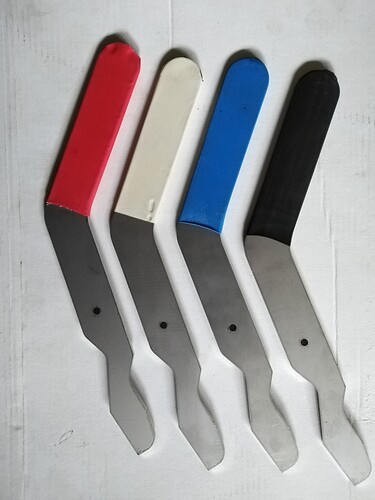 Standard tool price is £25 inc post to mainland UK and add £4 post for rest of the world.
Longer handle tool for better leverage is £28 in post to UK mainland and add £4 for rest of the world.
This tool is high quality stainless steel and not the cheap mild steel one that you have seen for more money.
Please contact me for payment options.