Today, I have some front wheel bearings/Hubs. They are for the 4WD models. Part# MR223993, MR223962 and MB914617.
If you are not sure that it is the right one for your car, just send me your vin # and I will check it for you.
The hub comes with all the required bolts for fitting and a video will go online soon if you are not sure how to fit it.
Remember that our cars are getting old now and this is a wear and tear part which has done a lot of years of service. If it hasn't failed yet, it will do soon so you may want to grab this bargain and put it on the shelf for when you need it.
The best price that I could find anywhere in the UK is £88 and they go up to £207.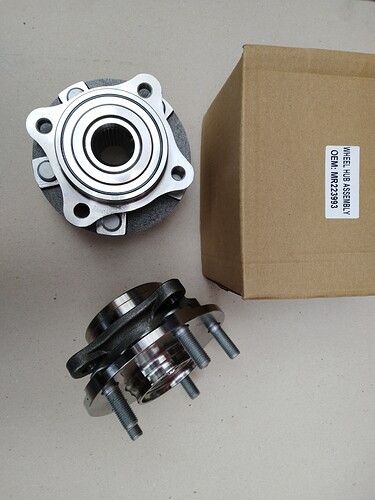 I am selling for just £60 each inc shipping to mainland UK or £110 for a pair.
That's a saving of £56.
Contact me by private message or whatsapp if you are interested.